Mining Structures
Our pre-engineered structural framing efficiently utilises space, while our foundation systems, hard walling systems and fire-rated fabrics provide the perfect temporary or permanent weatherproof solution. Popular design application for Global Fabric Structures include:
Heavy equipment covers
High capacity-haul truck workshops
Container mounted Igloo shelters
Processing & maintenance facilities
Stockpiling
Warehousing and workshops
Equipment storage
Site shutdowns
Staffing camps
.

Depending on your requirements, we have structures available that are mounted on containers and push-walls, plinth mounted, and super wide structures to cater for maximum cubic volume. Accessory options include:
Vehicle access door systems
Personnel access doors
Ventilation & insulation systems
Integration with HVAC
Weather curtains
Partial or full end walls
High bay lighting systems
Fire safety systems
Air conditioning
Lighting
.
Design Options
Design Features
Design features of Global Fabric Structure products include:
Completely relocatable structures
Rapid installation
Foundation systems (ranging from earth anchors, strip footings or pier footing systems)
Long-lasting fire rated fabrics
Efficient space utilisation
Accessory options
Pre-engineered structural frame
Structural longevity
Hard walling systems
Internal environmental control
Translucent membranes
We are committed to providing solutions and products that achieve the highest possible structural integrity, quality and safety standards. Use the links below to download our brochures, or contact us for a free consultation.
Brochures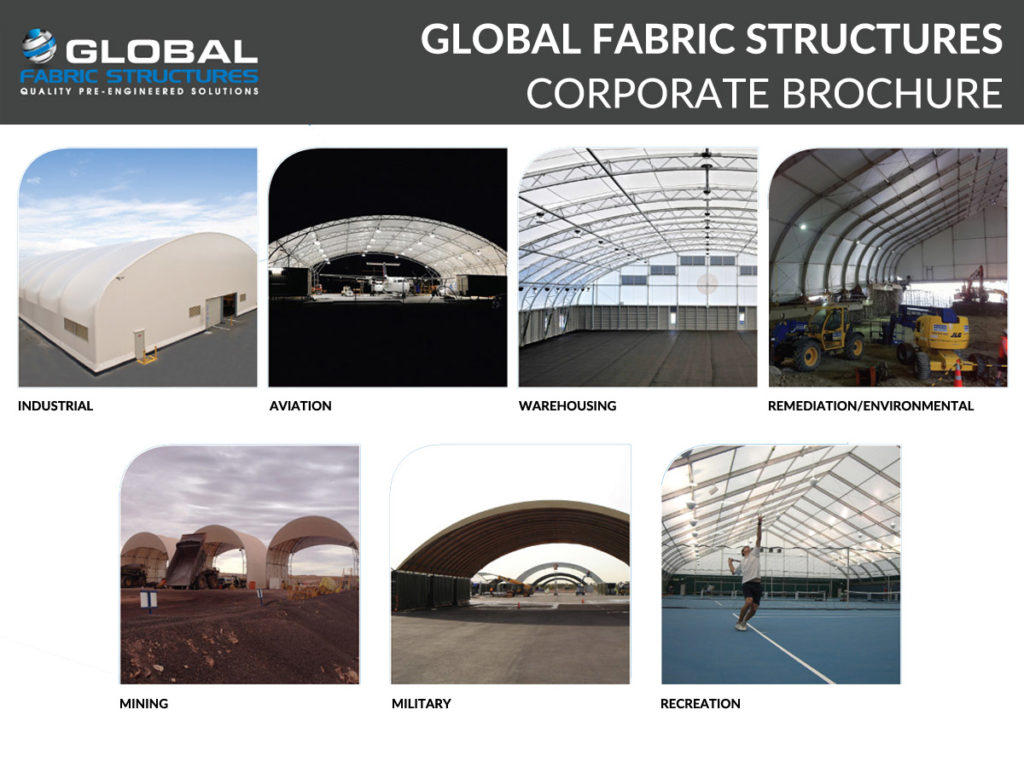 Global Fabric Structures
Global Fabric Structures brochure....
View Brochure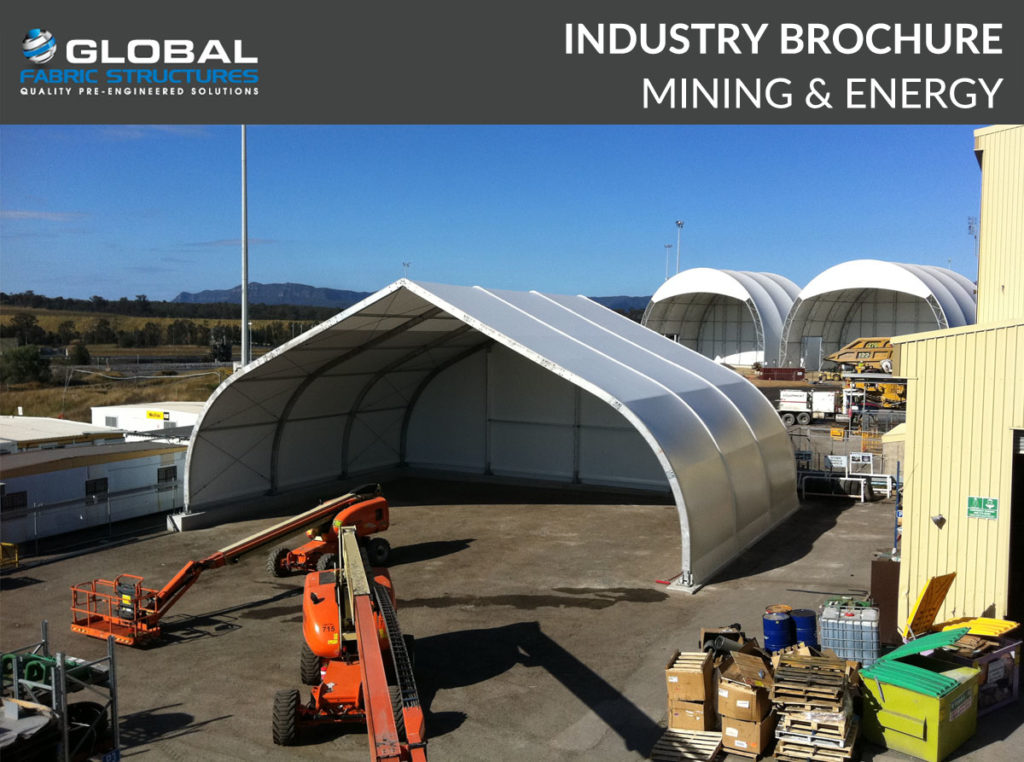 Mining Industry
Mining industry brochure....
View Brochure