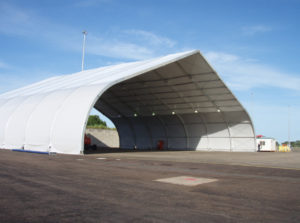 Military Structures
The Military and Government sectors often work with Global Fabric Structures because we provide a trustworthy and reliable range of permanent and relocatable pre-engineered fabric structures. Suitable for extreme weather conditions in remote locations, our structures are rapidly deployed and installed.
Our structures have a modular design, and can be customised to any length. You can read more about the different profiles of our fabric structures under Products, and weigh up the benefits of each.
If you're unsure which fabric structure profile is most suited to your project, contact us for a free consultation. We provide full turn-key infrastructure to your project. Our planning and delivery process begins with an initial client consultation and continues into complete engineering and design, installation and ongoing maintenance.