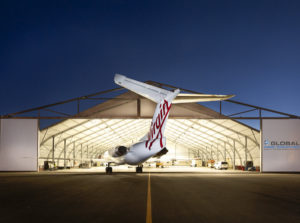 Aviation Industry
Global Fabric Structure Aviation hangars are the first choice for a diverse range of aviation clients, including commercial airlines, private operators and government and military departments. We specialise in the design, manufacture and construction of tensile fabric structures for aviation applications.
Global Fabric Structures product range include permanent large span hangars, relocatable or temporary hangars and rapidly deployed structures for the Aviation Industry.
A GFS hangar can be rapidly installed and relocated, offering lower installation costs and feature simple footing designs and lightweight fabrics which saves on material costs.
The use of translucent tensile fabrics allows natural diffused day lighting, leading to reduced operating costs.
The GFS range of tensile fabric structures provides clear span coverage from 16 m up to 100 meters. All structures are constructed modularly on 3 to 6 m wide bays for any length.
Design Features
Completely relocatable
Rapid installation
Engineered structural frame
Long-lasting fire-rated fabrics
Structural longevity
Foundation systems
Translucent membranes
Internal environmental control
Hard-walling systems
Lighting & accessory options
Cost-effective & versatile
Design Options
Brochures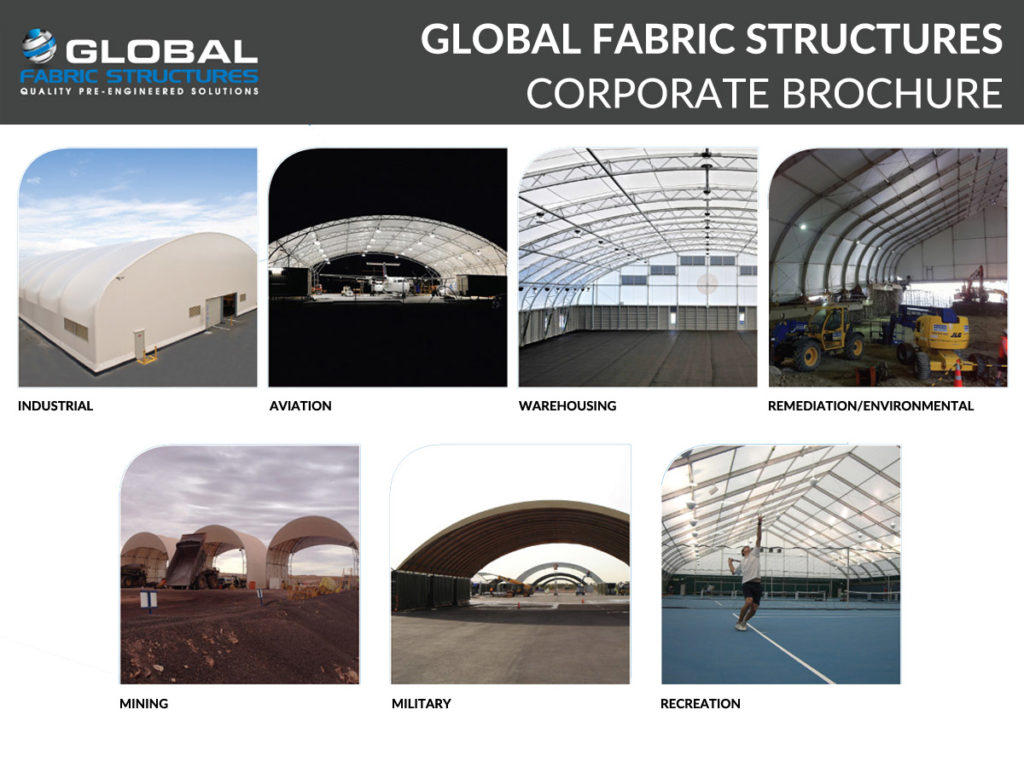 Global Fabric Structures
Global Fabric Structures brochure....
View Brochure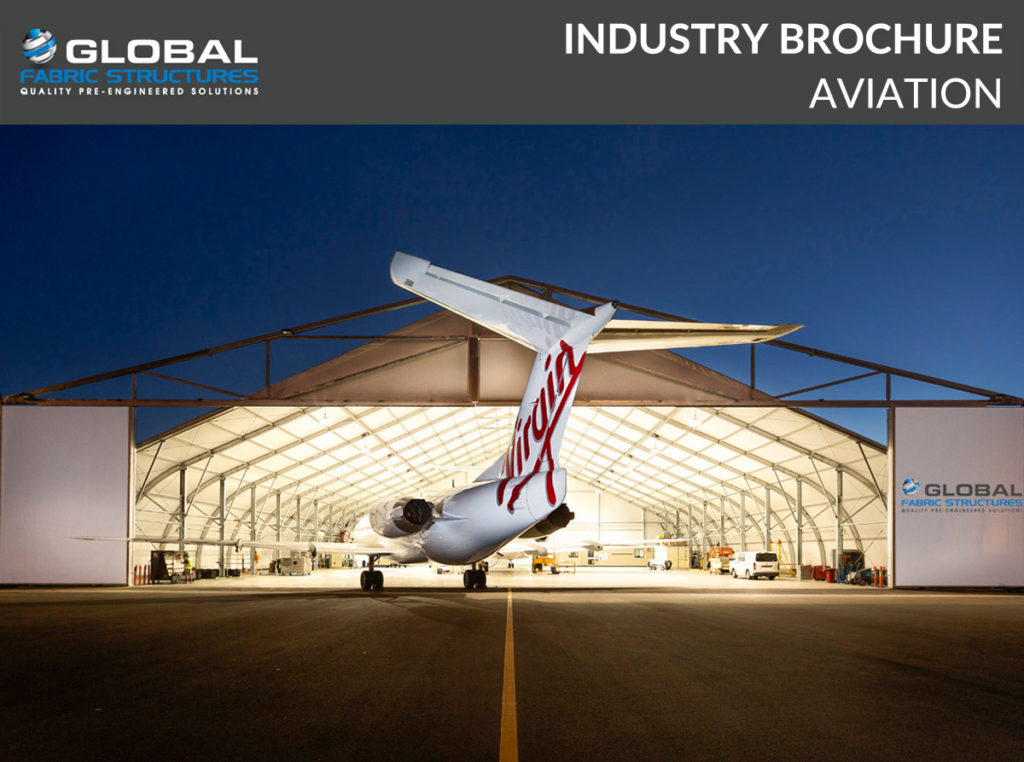 Aviation Industry
Aviation industry brochure....
View Brochure