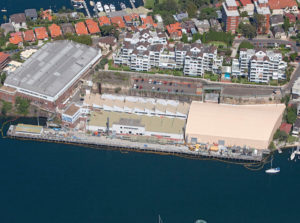 Waste & Remediation
Whether you need to excavate contaminated waste and soil or set up a permanent processing facility, Global Fabric Structures provides the remediation and environmental industry with a quick, efficient and functional solution to site-enclosure needs.
Our structures are ideal for soil remediation and composting applications, with the ability to provide a negative pressurized environment, the use of a Global Fabric Remediation Structure limits the impact of harmful contaminants.
Fabric Structures from 16 to 100 metres wide provide column free interior work space, capable of meeting any extreme weather conditions.
Delivered and installed by Global Fabric Structures, temporary structures can be erected over any site, are fully relocatable and are available on a month to month basis or purchase option.